How to Define Your Google Ads Cost per Lead & Set Up Target CPA Bidding
by
Harpal Singh
March 18, 2019
0 comments
What You'll Learn
In this post, you'll learn:
How to set an accurate Cost per Lead target for Google Ads campaigns
How to work out your lead to sales conversion rate
How to work out your average customer lifetime value
How to create and apply Target CPA bidding to Google Ads campaigns
You'll get:
Introduction
Before spending a penny on your Google Ads, it's super important that you know what you want to achieve. You need to have a clear idea as to what 'success' looks like.
Abstract goals such as 'I want to build my brand' aren't specific enough, although it can be part of your overall strategy – but you need to be able to quantify success so that you can optimise your PPC campaigns towards it.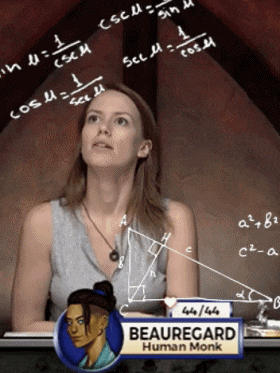 Common quantifiable goals include:

Cost per Acquisition– lead, sale, goal
ROI/ROAS – (spend vs. revenue/basket value metrics)
Maximising sales – within a set budget
Analytics measures – page views, average Time on Site, Bounce Rate etc
You may have already heard of some of these metrics. In fact, you may already be optimising to some of them within your Google Ads activity.

But how can you be sure that you're optimising towards the RIGHT goals?

In this post, we're going to delve in how to set account goals for CPL-focused advertisers. Let's assume that for you're the Marketing Manager of a double-glazing company. You're already advertising your business through Google Ads, but until recently, you've just muddled your way through it, and there's no strategic objective in place…you pretty much try and drive as many leads as possible for your monthly budget.
To work out some basic account goals, you'll need:
A calculator
Some insight into your sales team's conversion performance
An idea of how long your customers stick around for
Step 1: Work out your lead-to-sale conversion rate
Understanding you lead-to-sale conversion rate is a crucial first step of defining what your target Cost per Lead should look like. Keeping track of how many leads it takes (on average) to generate a sale ensures that you can bid with confidence. In general, the higher this percentage is, the more competitively you'll be able to bid across your keywords (the reason why will become clearer later on).
So as Marketing Manager of a double-glazing company, you speak to your sales guy and discover that for every 10 leads marketing generates, your sales team can convert 1 into a sale, which gives them a 10% conversion rate from lead-to-sale.
Don't have a CRM in place, or not quite sure where to start with tracking leads to sale conversion rate? Don't worry, we've got you covered! Simply download our sales pipeline tracking template below.
Click here to download our free sales pipeline tracking template.
You can use this to not only calculate your funnel conversion rates, but (as the name suggests) as a CRM to track your leads:
Not only will this provide you with a framework to track incoming leads and put a number on the value of your sales pipeline, but you'll also be able to figure out your conversion and drop-off rates across the funnel, from initial contact to qualified lead and beyond:
Step 2: Work out your customer lifetime value
Can you guess how much an average customer is worth to Starbucks? How about $14,000? Yes, Starbucks (the coffee company) calculated that the average lifetime value of their customer is $14,099!
With that being the case, you can see why they invest MILLIONS in marketing campaigns. They know that they can simply spend more on customer acquisition, because their customer retention is so good. They could spend up to $14,099 on marketing to acquire each customer, and still break-even!
Let's say that for our double-glazing example, the average sale is worth a slightly more modest £2,000 over the lifetime of a given customer, we could assume that a £200 Cost per Lead would allow the company to break even on each lead:

10 leads = 1 sale (average £2,000 return)
Allowable Cost per Lead to generate 1 sale: £2,000 / 10 leads = £200 CPL
In other words, we'd be willing to pay up to £200 per lead, safe in the knowledge that we'd more than likely convert at least one lead out of every ten into a customer.
To identify your customer lifetime value, you'll need to rank them by value. This may sound like a daunting task, but fear not, help is at hand. Our Customer Lifetime Value Tracker sheet makes it super-easy to calculate and compare customer value.
Click here to download our free customer lifetime value tracker.

To get started, simply, fill in:
Account Name: A rather posh term for the name of the client!
Average Sale: The average revenue received from the customer per transaction during the time that they've been a customer (total customer revenue divided by the number of purchases).
Number of Repeat Sales: Number of times a customer bought from you.
Expected Retention Cycles: Amount of time (measured in purchasing cycles) you expect to retain the customer. Cycle can be weekly, monthly, or yearly.
From this, the tracker will then calculate a current lifetime value (i.e. LTV to-date), in addition to predicted lifetime value (LTV based on future sales). Once you calculate lifetime value for each customer, you'll be able to assess comparative value. By doing so, you can then arrive at an average figure across all of your clients.
Step 3: Work out how much profit you want to make from each lead
So far, you've worked out your lead-to-sale conversion rate, and your average customer lifetime value. Bravo! You can now say with confidence, how many leads you'll need to generate in order to break even.
However, let's assume that (like any bottom-line driven business) you want leads to be profitable. In this case, you take that £200 break-even Cost per Lead target, and half it in order to ensure that for every lead you generate at £100, you'll make approximately £100 back in profit. Here's the calculation:

Break-even CPL target: 10 leads x £200 per lead = £2,000 advertising spend required for a £2,000 sale
Profitable CPL target: 10 leads x £100 per lead = £1,000 advertising spend required for a £2,000 sale
This would provide the company with a £1,000 profit for every 10 leads generated at a £100 CPL, if at least ONE of those leads converted into a sale.

Step 4: Apply Target CPA bidding to your Google Ads campaigns
Taking this down to a tactical level, all these factors would potentially impact on how much you'd be willing to bid across your Google auctions, in addition to how you would set out campaign budgets.

It's unlikely that EVERY keyword in your account will perform to the same Cost per Lead, so sometimes you'll need to accept that you'll make less profit on some keywords. Then again, some keywords will come in under the target CPL.

Here's is an example of how 3 different keywords can perform differently, but still work collectively to reach the overall account CPL target of £100:

There will be an optimum target CPL – one that makes you the largest profit overall. Finding the balance between maximising lead volume and reducing the advertising Cost per Lead is key to running a successful campaign.
With Google Ads, you can now leverage Target CPA bidding to ensure optimise your bids to get the most conversions, in line with a desired target CPL. Google uses historical data, along with Google's contextual signals like device type, time of day, physical location, remarketing lists, and browser types to find users that are most likely to convert. Google will then use these data points to ensure that you hit your target goal.
Setting up Target CPA bidding
Setting up Target CPA bidding is easy. To begin, navigate to the bid strategies option under tools:
Next, click on the big blue button and select Target CPA as a portfolio bid strategy:
Select you target CPA, and give your bid strategy a name. In this example, we'll go with £100:
At the top, you'll also notice a select campaigns toggle. Click on this and you'll be able to apply your newly created Target CPA bid strategy to your desired campaigns. You'll also notice that Google suggests a Recommended Target CPA based off the historical CPA performance of your campaigns. Be careful here, as setting your target too high may mean that your pay over the odds for each lead. On the flipside, setting your target too low, will mean that Google will bid too conservatively, hurting overall lead volume. A good starting point is within 20% of your historical performance either way.
Putting It All Together

Setting goals isn't always easy, as it requires understanding of your conversion rates, lifetime customer value, and wider business objectives in order to define success.

Start off by analysing your historical conversion data to set realistic targets. Alignment between marketing and sales will be important here, so bring in your CRM data (no matter how rudimentary it may be), to get a gauge of lead performance over time, and to understand the quality of the leads that are being driven. Some of your campaigns may be generating cheaper leads than others, but they may not be resulting in any value to the business. For example, Campaign A could be generating 100 leads at a £50 CPL, but only 1 of those leads turns into a sale. Campaign B could be generating 100 leads at a £100 CPL but generates 5 sales, so is providing a better return.
Re-evaluate your customer lifetime value on a regular basis. Market conditions such as competition, sales cycles, costs of production etc. are ever-changing, so it's important to be dynamic with your expectations. 
Once you've settled on a target Cost per Lead, you can apply a CPA target to your campaigns within Google Ads. Remember, aligning the desired CPA with your historical CPA is important – try keeping your initial target within 20% of your historical performance either way.
Harpal Singh
Harpal is a PPC lover and conversion rate fighter, spending most of his time in the trenches. He's a performance marketing though-leader, who's also a little too obsessed with Pellegrino sparkling water (something that he buys by the pallet at Costco).
Related Posts
Stay up-to-date with the latest information.