22 ways to reduce CPA by 20% in 90 Days (or less)
by
Harpal Singh
February 8, 2019
0 comments
What You'll Learn
In this post, you'll learn:
How to reduce CPA for Google Ads campaigns
The importance of CPA on your overall profitability
You'll get:
Introduction
At Conversion Stars, a good chunk of our clients come to us with one thing on their mind: reduce CPA to a manageable level. Google Ads CPA is an important metric as it has a large influence over Customer Acquisition Cost (CAC). The more CPA creeps up, the more you pay for each customer acquisition, which in turn, impacts on customer profitability (taking lifetime value into account).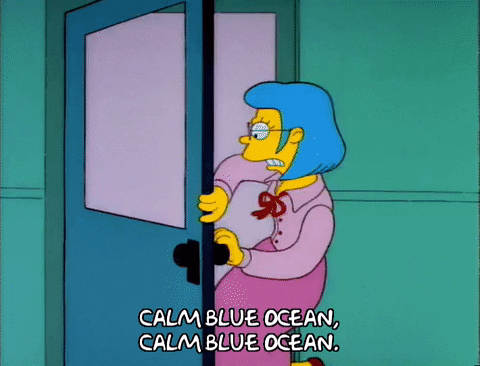 For example, say your Google Ads CPA was £500, and approximately one in 10 leads you generated turned into business: this would mean that your overall CAC would be £5,000. Let's also assume that you customer lifetime value (LTV) was approximately £15,000. In this scenario, your LTV:CAC ratio would be 3:1 (not bad, most people would agree).
If however, your Google Ads CPA was to creep up 50% to £750, then CAC would be £7,500 (again, assuming that 1 in 10 leads converted to customers). This would mean a LTV:CAC ratio of 2:1, which ultimately means less profit per customer.
With that in mind, it's easy to see why reducing CPA is such an important priority for performance marketers, especially if most of your customers discover your business through PPC.
And typically, amongst our clients, we're able to reduce CPA by at least 20% within 90 days. There's no magic formula, no 'hacky' tactics, and no secret sauce. The key is structure, or to be more precise, following a game-plan. Below is ours – when we look at an account which has seen a dramatic increase in CPA, we open up our CPL-reducer checklist, which is focused around our BLACK optimisation methodology.
Introducing the BLACK methodology: Bids, Landing Pages, Ads, Campaign Settings, Keywords. See what we did there? These are the attributes of a Google Ads account that are directly tied to an advertiser's CPA. Managing any of these factors can lead to a gradual (or in many cases, immediate) change in performance.
Bids
Raising or lowering your maximum bids for your keywords is one of the most impactful and relied upon levers you can pull. By changing your bids you can impact your Cost per Click, Average Position, Clicks and Conversion volume metrics.
Below we look at high-impact optimisations we can carry out around the theme of bidding. Want the full list? You can download our checklist here, which shows you how to reduce CPA via high-impact optimisation tactics.
1. Bid in line with your target CPA (automated bidding)

Need to reduce CPA, with a specific target in mind? Find bid management to be a time consuming process? Then why not try automating the entire bidding process by leveraging Target CPA bidding. This bid strategy allows advertisers to automagically adjust bids to average a certain cost per conversion goal that you've set. Read all about Target CPA bidding.
2. Bid in line with historical performance (manual bidding)
Are conversions down compared to last month? Then check out the keyword tab, and run a comparison with the previous month to gauge comparative keyword performance. Key metrics to look at include conversions and Conversion Rate (obviously) but also upper-funnel metrics such as CTR, Average Position, Clicks, Impressions and Impression Share. Basically, anything to suggest that you bids will need to be increased or decreased, in order to drive a) more conversions, and b) more efficient conversions.
3. Use audience-bidding (overlaying audiences to your bids i.e. in-market audiences)
In terms of audience-targeting, most advertisers are familiar with remarketing audiences. But actually this is just one of the ten or so ways you can target (or exclude) people within the Google Ads eco-system.
Audience bidding allows you to to do these two things:
Raise keyword bids for warmer prospects – those who have visited your website previously, or whom may be interested in your product or service based off their search history or websites that they've visited. This form of audience targeting is called 'observation' (you're still targeting everyone else who doesn't fit into that specific 'audience', but you're increasing bids for your most valuable prospects).
Show ads only to those who have visited your website or have demonstrated some form of intent based on their search queries or websites that they've visited. This is called 'targeting' (you're only targeting people who meet your specific audience criteria).
Overall, there are three types of audience: in-market, remarketing, or similar audiences.
In-market: Target people based on what they are actively researching or planning.
Remarketing: Target people based on how they have interacted with you.
Similar audience: Target people who are similar to your existing customers.
Your next move is to simply bid up, down, or exclude based on how each audience is performing. It may be that some audiences are highly efficient, with strong Conversion Rates and lower-than-average CPA. On the other hand, you may find some audiences where the opposite is true, so by managing down these groups you can begin to get things back on track again.
4. Overlay ad scheduling
Another way to control your bids is by time. Looking at the predefined reports tab (formerly dimensions), you can pinpoint exactly which periods deliver the strongest performance, and which periods are inefficient by comparison. You can then completely turn off your ads or changing the bid adjustment to try and improve performance.
5. Overlay geo-targeting bids
At Conversion Stars, as a minimum, we set geographic bid adjustments at the county level (for advertisers targeting the UK). You can also go several levels deeper, and target by city, post code, and radius. You'll soon find that certain geographic areas are responsible for the bulk of your leads while others are highly inefficient. Bid adjust as necessary.
6. Overlay device bids
With device bid adjustments, you can better control your bidding based on device. As with ad scheduling and geographic bidding, in some cases you may find that you need to completely exclude certain forms of traffic in order to reduce CPA.
Landing pages
Changing or modifying your landing pages is one of the most powerful levers you can pull to improve Conversion Rate. Even relatively light changes to the form on your landing page can yield big improvements to your overall performance. It's important to note that the relevance of the landing page to the search query has a direct impact on your Quality Score, and in turn, the average Cost per Click of your keywords.
Below we look at high-impact optimisations we can carry out around the theme of landing pages. Want the full list? You can download our checklist here, which shows you how to reduce CPA via high-impact optimisation tactics.
7. Send traffic to landing pages over your website
Although they may seem to be similar, the truth is, landing pages and website homepages are very different in their objectives.
A website homepage is the introductory page of a website that is intended to give visitors broad information about a product or service. It serves as the 'gravitational centre' of a website, and is designed to appeal to multiple stakeholders, each with differing objectives and desired outcomes. A landing page is a single web page that is hyper-focussed on persuading a visitor to perform a single goal or action.
Below are some key benefits of using landing pages over website homepages:
Simplicity: With a single-minded mission to convert users, landing pages tend to minimise clutter and 'leakage points', such as broad navigation menus and other distractions.
Tailored to traffic source: Given that homepages need to cater for a variety of traffic sources, such as organic, social, and email, more often than not the average PPC user will need to click a few times to find the content that they're looking for. Landing pages negate all of this, and ensure that content is always tailored to the traffic source.
Ease of testing: Testing an entire homepage can be a lengthy and cumbersome process, given that you'll have to factor in numerous indicators of success (across a whole bunch of channels). Landing pages, on the other hand, can be testing easily.
8. Add some social proof
You probably think that your product or service speaks for itself, but in reality, people make decisions about your offering based on what other people are saying.
Social proof is just that: the embodiment of other people's opinions about your product or service, through the medium of customer testimonials, case studies, reviews, customer lists, and quantifiable data. By peppering social proof all over your landing pages, you give prospects a reason to believe your marketing claims.
Here's an example of a subtle social proof signal in action for an SaaS client of ours:
9. Make your form multi-step
If you're in lead gen, your form is perhaps the most important part of your page. Small, seemingly inconsequential changes can in fact have a major impact on your Conversion Rate.
When you break down your form, it contains both hard and soft questions. Many advertisers structure their form with the hard questions first (e.g. Name, Email, Phone Number, Location etc.), but this is exactly the information that people hold most precious and would prefer NOT to give out if they can avoid it.
Softer questions, on the other and, are those questions that you should ask first, at the top of of your form. Examples:
Are you a marketing software SaaS company looking to drive demos? Ask your visitors what their biggest marketing pain point is.
Are you a home care provider looking to drive in-person consultations? Ask your visitors which family member they're looking to find care for.
Are you manufacturer of steel windows looking to drive quote requests? Ask your visitors if their project is residential or commercial.
Once you've outlined some form of 'softer' questions to ask, the next step is to separate your form data into multiple fields, so that it looks like you're asking the softer questions initially. Here's an example of a multi-step form in action for an SaaS client:
10. A/B test your landing pages
If you're not testing your landing pages, you're not improving your Conversion Rate. The process of testing your pages against each other is called split testing. Simply put, this involves comparing two different versions of a landing page or ad, to determine which performs better, with the goal of improving conversions.
There are many different variables you can split test, including:
Long form page variants vs. short form.
Landing page headlines.
Landing page hero images.
Call to actions.
Landing page forms (e.g. two-step vs. multi-step)
Social proof signals (e.g. testimonials, case studies, reviews, awards)
11. Improve your landing page speed
A slow loading landing page can single-handedly destroy your Conversion Rate.
According to Akamai, nearly half of web users expect a site to load in 2 seconds or less, and they tend to abandon a site that isn't loaded within 3 seconds.
However, there are some easy fixes you can make to your landing pages:
Optimizing images (this is a big one!)
Browser caching
Using compressed files
Cleaning up CSS
12. Add automated greetings to your landing page
At Conversion Stars, we're big believers in using live chat to boost Conversion Rate. It's a great tool to use when trying to elicit a response from a given visitor. Many live chat tools have 'greeter' messages, which are essentially automated chat messages that 'greet' your visitors as they peruse you website or landing page.

Greeters can help to get conversations started, and subsequently, turn those initial interactions into conversions.
Below are some great examples of creative 'greeter' messages.
A marketing software SaaS company: 'Hi – what's your biggest market research challenge?'.
A home care provider: 'Hi – we have 9 carers available in your area (Warwickshire). Who are you looking to arrange care for?'.
A manufacturer of steel windows: 'Hi – are you looking for W20 windows for a residential or commercial project?'.
Returning visitors: 'Welcome Back! Can I help you with anything?'.
Ads
Testing and improving your ads is a sure-fire way to improve your CTR. Increasing CTR is likely to generate more clicks from impressions, and if the quality of impressions remains high, you can expect to see a higher volume of conversions too.
Below we look at high-impact optimisations we can carry out around the theme of ads. Want the full list? You can download our checklist here, which shows you how to reduce CPA via high-impact optimisation tactics.
13. Put the search query in the headline
The headline is arguably the most striking element of a text ad. It's the area that most immediately grabs the user's attention, mainly because of its prominence, larger font and vivid blue text. We'd HIGHLY recommended that the search query (or a portion of it), should be reflected within the headline.
14. Use ad extensions
Ad extensions enhance your ads when shown on the search results page. Extensions are designed to increase the likelihood of users clicking on your ad (increase CTR), by providing additional information about your products or services that complement your regular text ad copy.
There are two types of ad extensions available, manual and automated. Manual extensions require the advertiser to apply and enable each extension manually to allow them to have a chance to appear. Automated extensions are shown by AdWords when your account or business has met certain criteria, for example, generated enough ratings on a reputable and accepted review site. Read more about Ad Extensions here.
15. A/B test your ads
The best way to improve your ad copy is to test multiple value propositions to see which resonates best within each ad group. In order to ensure this, there'll need to be at least 2 ads per ad group. For a jobs website, the value proposition within its ads may include:
Variety: For example, the number of jobs across varying disciplines.
Monetary: For example, pricing, earning bonuses, and earning potential.
Trust: For example, breadth of experience, industry-recognised credentials.
Accessibility: For example, ease of application and lack of barriers to entry.
Social proof: For example, being a destination of choice amongst peers.
The ideal number of ads per ad group will depend on a number of factors, including traffic and goals; one ad in your ad group is a bad idea, as you're not testing anything. At the same time, 4+ ads in an ad group means that you're probably splitting your traffic up too much to make a difference.
16. Qualify your traffic within your ad copy
Let's say that you're a provider of high-end training courses. You run great courses, which are industry-renowned and highly respected by peers. The problem is, you're also more expensive than the competition. Once people click-through to your landing page and see the the price-tag, they tend to run for cover, never to be seen again.
These are bad prospects. You need to protect yourself from their price-sensitive like.
An easy way to achieve this is to qualify your traffic, by communicating your prices within your ads. Yes, you'll get fewer clicks, and in all likelihood, fewer leads. But you'll also achieve better quality traffic, resulting in better quality leads, and a much healthier CPA to boot.
Campaign settings
Your Google Ads campaigns can be optimised by adjusting crucial campaign settings to either increase or restrict exposure. For example, budgets can also be increased to keep keywords exposed for longer throughout the day, resulting in more impressions, clicks, and conversions.
Below we look at high-impact optimisations we can carry out around the theme of campaign settings. Want the full list? You can download our checklist here, which shows you how to reduce CPA via high-impact optimisation tactics.
17. Target search network only
Targeting multiple networks at once is a sure-fire way to inflate costs, and thereafter, CPA. When you're setting up your campaigns, make sure you specify that you want to target one network at once. If you're running search campaigns that also target the display network, you're letting your search ads loose on the display network, where intent is very different. Read this article for more on the key differences between search and display advertising.
18. Use call tracking
Call tracking technology allows for the tracking of phone calls from your PPC campaigns, meaning that you can see which campaigns, ad groups, and keywords are driving phone call leads. Depending on the provider, you can also bring in data relating to conversion pages, call duration, popular call periods, and top locations. You can even plug these into your CRM system to gain a truly holistic view of your campaigns, thereby improving campaign efficiency.
19. Add IP Exclusions
Using some technical jiggery-pokery, you can easily find a businesses' IP address. This is potentially useful to know as you can:
Identify competitor IP addresses and add these as IP exclusions, so ads won't serve from their locations (and thereby minimising the risk of competitors inflating your costs by clicking on your ads).
Stop your company's employees from clicking on your ads, which is useful if you have a click-happy call centre operation, or even worse, a click-happy boss.
Keyword structure
The structure and nature of your keywords can have a direct impact on all metrics, including Cost per Click, Impressions, CTR, and Conversion Rate.
Below we look at high-impact optimisations we can carry out around the theme of keywords. Want the full list? You can download our checklist here, which shows you how to reduce CPA via high-impact optimisation tactics.
20. Single Keyword Ad Groups (SKAG's)
Keywords and search terms are not the same thing:
Search Query or Search Term: What the user types into the search engine.
Keyword: One or more words that an advertiser bids on that triggers their ad.
A single keyword can trigger multiple search terms. This is called your Keyword:Search Term Ratio – and you want it to be as close to 1:1 as possible. The closer this is to the ideal ratio the higher your CTR will be, and the better the quality of traffic.
To help facilitate this, we recommend utilising Single Keyword Ad Groups. As the name suggests, these are ad groups that contain just a single keyword. The key benefit of SKAGs is that they're more likely isolate specific search terms, meaning that your CTR will be maximised.
Here's an example of SKAGs in action:
Creating SKAG ad groups can be a laborious, but ultimately worthwhile task, as outlined below:
Select your seed keyword for the ad group. If you're just getting started with SKAGs, this should be a fairly short-tail keyword, which will be applied across all match types (within the same ad group). For example, if you sell classic car insurance, your seed keywords may be '[classic car insurance]', ''classic car insurance'', and '+classic +car +insurance', within a single 'Classic Car Insurance' ad group.
Your next step is to create relevant ads, with the keyword in Headline, Display Path, Description, and the URL.
Rinse and repeat. Let's say that the Broad Match Modified keyword '+classic +car +insurance' triggers a bunch of search terms such as 'ford capri classic car insurance' or 'classic car insurance for over 55's'. You'll want to add these as new SKAG ad groups, so to maintain hyper-relevant to each and every search query. Remember, we're trying to achieve as close to 1:1 relevance between keyword and search query.
Remember to add the new keyword (e.g. 'ford capri classic car insurance') as a negative to the 'Classic Car Insurance' ad group. This ensures that the most relevant ad group triggers the desired search term (in this case: Ford Capri Classic Car Insurance ad group triggers the search query 'ford capri classic car insurance').
21. Choose better negatives
Negative keywords block your ad from being shown when the negative keyword appears in the search query. They can be set at campaign or ad group level.
The result of negative keywords is of course, fewer impressions and clicks, however as traffic quality is improved, this will result in higher CTR and higher Conversion Rates.
For example, if someone typed in the search query 'used mercedes', your keyword was '+used +mercedes' and your negative keywords included '-f1', '-190E1', and '-spares':
Ad could show for search query: 'buy used mercedes c class', 'buy used mercedes london'.
Ad would not show for: 'used mercedes 190e', 'used mercedes f1 jacket', 'used mercedes c class spares'.
As a best practice, you should only ever add your standard negative keywords as negative exact or negative phrase match keywords. We prefer to use phrase match for negative keywords, as it saves us from having to second-guess every possible negative combination. For example, let's say that you're an online university that specialises in Master's degrees, and you don't want to serve ads to people looking for Bachelor's degrees. Instead of drawing up an extensive list of exact match negatives, you could simply apply the phrase match negative '-bachelors', and this would have the desired effect of blocking all of that irrelevant traffic.
22. Spy on your competitors keywords
When looking to find new keyword opportunities, common keyword expansion tools include:
The Google SERP
Competitor landing pages
Google Ads Keyword Planner tool
Google Search Query Reports (SQRs)
Keyword spying tools
Search Query Reports should be your first point of call (see: 20. Single Keyword Ad Groups), but beyond that you need to something a little more clever than Google's own Keyword Planner tool.
Enter our preferred weapon of choice, SpyFu.
This cool little tool doesn't just tell you what keywords your competition is bidding on today, they even tell you every single keyword they've bid on, ever!
Which means, you get access to this type of data (our client is a competitor of British shirt retailer, TM Lewin):
To get the most out of the tool, you'll have to sign up for a paid plan, but with plans starting from just $33 per month, it's more than worth it.
Summary
This article was intended to provide a framework for how to reduce CPA, giving you a list of areas to assess in order to improve your overall performance.
We looked at the BLACK methodology, which touches upon every single area of PPC management, including bids, landing pages, ad copy, campaign settings, and keywords.
All in all, there were 22 key areas that we felt most directly contributed to reducing CPA. Think we missed one? Then why not comment with yours below.
Harpal Singh
Harpal is a PPC lover and conversion rate fighter, spending most of his time in the trenches. He's a performance marketing though-leader, who's also a little too obsessed with Pellegrino sparkling water (something that he buys by the pallet at Costco).
Related Posts
Stay up-to-date with the latest information.